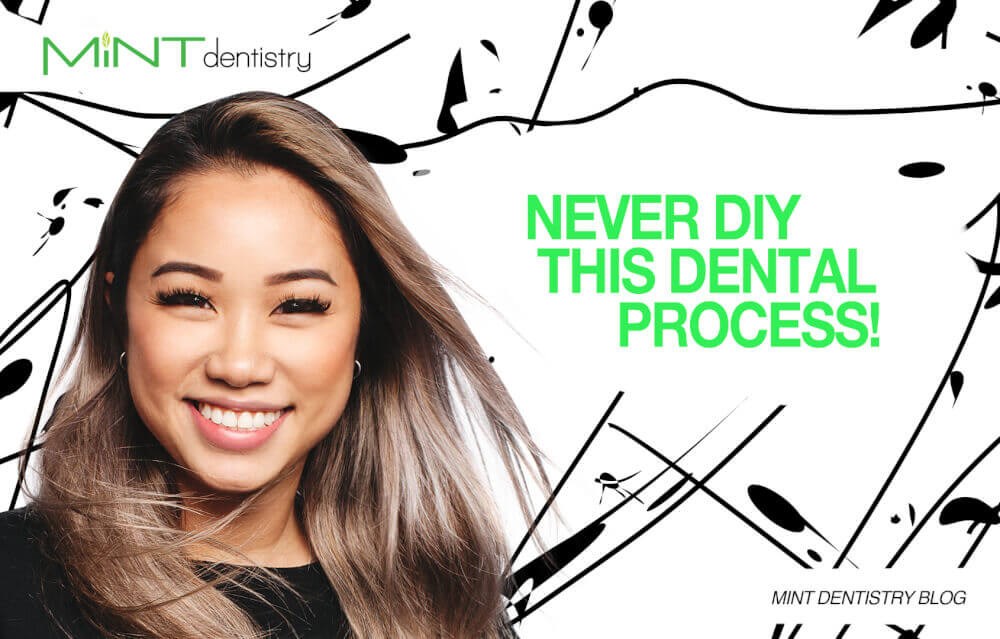 Lots of people dream about having a dazzling smile. As a part of obtaining this goal, many are undergoing expert teeth whitening. In-office teeth whitening is a popular aesthetic dentistry method due to its numerous benefits beyond whiter teeth. At-home tooth whitening solutions just cannot match the spectacular and longer-lasting results of professional teeth whitening.
Custom-Made Sessions And Results
Normally, in cosmetic dentistry, the same system does not work for every patient. Individuals' concerns are often incredibly diverse. Oral specialists apply their education and skills while examining teeth to establish the source of any discoloration.
Also, the dental practitioner will ask you about any past and future corrective dentistry care or repairs you plan to undergo that could impact your beautiful outcome. For instance, it could be sensible to delay getting new crowns and ceramic veneers. This can allow your dentist to create crowns and veneers that blend with the hue of your recently brightened, beautiful teeth. Tooth stain removal can be somewhat harder for those who already have dental restorations. Due to the fact that whitening sessions cannot erase stains on dental restorations, it will probably be necessary for your dentist to use numerous procedures to ensure that all of your teeth have an even color.
During your consultation, the dental practitioner will create a personalized whitening process that is suitable for you. The dentist will also tell you the likely number of bleaching rounds necessary to get the most effective results.
Medical-Strength Teeth Whitening Methods
At-home teeth bleaching products usually have a nominal level of whitening agents compared to bleaching systems applied for professional teeth whitening. Also, awkward tooth trays and irritating gel applicators may provide non-uniform results and routinely only whiten teeth one shade with each use. Before an expert teeth whitening treatment, individuals can pick the exact level of whiteness they want to achieve.
At MINT dentistry in Katy, our team provides quick laser teeth whitening sessions using a technique called ZOOM for Houston, TX patients. ZOOM includes an exclusive hydrogen peroxide-based gel that is administered to every tooth individually. The advanced gel is stimulated by a laser, which penetrates the tooth and whitens the dulled enamel. This system can brighten the teeth approximately six to ten shades. Dental professionals recommend that patients who undergo laser teeth whitening treatments schedule in-office cleanings twice every year. This cleaning will help you avoid additional difficult discoloration and make sure your teeth stay healthy.
Decreased Tooth Pain
Frequently, patients who try pharmacy teeth whitening systems may endure tooth pain after a few treatments. This may happen when the hydrogen peroxide penetrates the enamel of the teeth or if they buy whitening systems with ill-fitting strips and trays that inflame the gum tissue. The trained dental professionals at MINT dentistry in Katy take careful steps to avoid these issues.
Throughout a ZOOM laser whitening treatment in our Houston, TX practice, the gums and lips are covered to make sure that any whitening agents contact only the teeth. Then your dentist will apply the lightening solution to every tooth. To guard the vulnerable eyes from the diode-laser light, patients wear protective safety glasses. Although the technique is very comfortable for the majority of people, an anesthetic may be provided to reduce any anxiety or to reduce the gag reflex.
Safer, Easier Sessions
Even though over-the-counter bleaching kits mostly do not present health concerns for most people, many attempts to bleach and brighten teeth without instruction from a dental professional could create long-term tooth pain from sensitivity to extreme temperatures. Because it might take several weeks or possibly months to achieve acceptable effects with non-professional tooth whitening materials, such as gels, strips, and toothpaste, soreness could become a concern. Certain versions might fail entirely to produce a glowing smile. In-office teeth whitening methods are administered by dentists to let patients feel safe and ensure that the gum tissue and tooth enamel are protected throughout the treatment.
Enduring Outcomes
On top of the multiple other advantages of professional teeth bleaching techniques, their results remain much longer when compared to at-home tooth whitening kits. Immediately after a bleaching treatment and for approximately 24 hours, we urge patients to avoid consuming any stain-inducing foods, for example, berries, and beverages like dark wines. In addition, anytime it's convenient, utilize a reusable straw for drinks that could dull the teeth.
Following a ZOOM laser teeth whitening session, patients can have an at-home kit that consists of the whitening agent and made-to-order mouth pieces. These products should be applied no more than twice a year to help sustain the whiter look of your smile. At MINT dentistry in Katy, our crew recommends forming excellent oral hygiene routines by always brushing and flossing whenever you eat and before bedtime.
Improved Self-Confidence and Outlook
Expertly bleached teeth should provide more than just an appealing smile. Patients express having elevated positive attitudes following their teeth whitening, which empowers them to grow increasingly more outgoing and perform more confidently in professional environments and in important social events. Whiter teeth may also shave years from your face, making you seem more youthful.
Trust Your Dentist to Enhance the Beauty of Your Smile
The beautiful results provided by dentist-performed teeth bleaching treatments like ZOOM and many others are unparalleled in their capacity to greatly alter a patient's smile and, at the same time, increase self-confidence. We urge you to contact MINT dentistry in Katy and arrange an appointment with our highly trained Houston, TX aesthetic dentists, who can't wait to help you in attaining your most gorgeous smile.